Poison is Here!
In 2007, when I was just starting to think about writing a YA novel, with maybe the farfetched hope of someday being a published author, a moment of generosity and friendship changed my life for the better. My writing life and my non-writing life.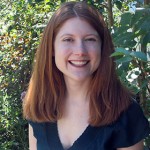 I had met Bridget Zinn, but we were not yet friends. When Bridget heard I was starting to write a YA novel she invited me to join the novel writing group she was in with fellow SCBWI-WI writers. I still have her email inviting me to join – and when I re-read it earlier tonight I was again struck by Bridget's ability to make even very scary things sound like happy, soon-to-be-fun opportunities.  I was terrified of committing to such a serious step toward being a writer, and I was even more anxious about sharing my fledgling writing. But Bridget's invitation left little room for my doubts and fears, and I accepted. The members of that novel writing group have become important, supportive writing friends.
As is often the case in critique groups, Bridget and I were writing very different books. I was working on Personal Effects, and much of the story really bummed Bridget out. She wasn't shy about telling me so. There were many sad faces in the margins of Bridget's critiques, and she often asked why Matt's father in particular had to be so mean. Even so, Bridget's critiques were full of thoughtful and insightful comments and suggestions. She forced me to ask tough questions about my story and her critiques helped me improve as a writer.
Bridget was working on Poison. I still remember reading the first bit of Poison, a draft of her first chapter, main character Kyra scaling the side of a house, her potions at the ready. This world Bridget had created, this strong female potioner and her quest to save the kingdom, even if it meant she had to kill her best friend the princess to do so, intrigued and amused me. It was a story full of quirks and twists and turns. And laughter. I laughed many times while critiquing it, for all the right reasons. The first time I encountered Rosie, the pig who would aid Kyra in her search for the princess, I actually had to put the submission down, wrap my head around a magical search pig, and then continue. I still smile, remembering Bridget's very earnest explanations, including pantomimes, of several plot points involving Rosie.
Bridget and I were on parallel publishing paths, with her about eight months ahead of me in signing with an agent and then landing her book deal. After Bridget moved to Portland, we continued to critique for each other and support each other through email and phone. After Bridget was diagnosed with cancer and in between treatments when she felt well enough to work (and even sometimes when she didn't), we would talk revisions or sticky plot points or about the publishing process outside the writing. Even when she was too sick to work, she would ask about me, and about Personal Effects, and offer insights, support and suggestions. She remained positive and determined, even when talking about her frustrations.
We would have been Apocalypsies together, as both Poison and Personal Effects were scheduled to be 2012 debuts. It would have been the perfect way to debut, together. But in 2011 Bridget lost her battle with cancer. So, today, I celebrate with, and for, Bridget.
Poison officially debuts today. I am thrilled it is finally here, and hope those missing Bridget today will channel any sadness into celebration – preferably with multiple kinds of cake as Bridget would have wanted.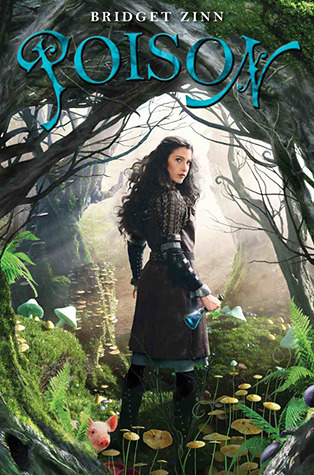 Sixteen-year-old Kyra, a highly-skilled potions master, is the only one who knows her kingdom is on the verge of destruction—which means she's the only one who can save it. Faced with no other choice, Kyra decides to do what she does best: poison the kingdom's future ruler, who also happens to be her former best friend.
But, for the first time ever, her poisoned dart…misses.
Now a fugitive instead of a hero, Kyra is caught in a game of hide-and-seek with the king's army and her potioner ex-boyfriend, Hal. At least she's not alone. She's armed with her vital potions, a too-cute pig, and Fred, the charming adventurer she can't stop thinking about. Kyra is determined to get herself a second chance (at murder), but will she be able to find and defeat the princess before Hal and the army find her?
Kyra is not your typical murderer, and she's certainly no damsel-in-distress—she's the lovable and quick-witted hero of this romantic novel that has all the right ingredients to make teen girls swoon.
Bridget was maybe the most positive, sunny person I have ever known, and I see so much of her in the finished pages of Poison. I can't wait for readers to fall in love with Bridget's world, with Kyra and Rosie and Fred, with the adventures and twists and turns of Poison.
Bridget's friendship was a gift to me. And her book is a gift for readers hungry for light-hearted adventure and a smart girl who trusts her instincts  — and a magical pig  — in a quest to do what she believes to be right.
Kirkus called Poison "a frothy confection of a fairy tale . . . Good silly fun—a refreshing antidote to a genre overflowing with grit and gloom."
You can purchase a copy of Poison, for yourself or a young reader in your life, at the usual places, including:
Amazon
Barnes & Noble
IndieBound
iTunes Bookstore
Powell's Books
If you're on Goodreads, add Poison to your shelf!
There are a number of online and in person celebrations being planned to continue to spread our love and celebration for Bridget and Poison. You can learn the latest events and news at Bridget's website. You can also follow more stops in the Poison blog tour, join in a live video chat release celebration, Tuesday, March 12, 8:30 pm EDT, or help spread the word on Facebook/Tumblr/Twitter (hashtag #Poison).
Bridget's last tweet before she died was "Sunshine and a brand new book. Perfect." Today may not be sunny where you are, but I hope you are warmed by Bridget's story and that you find a brand new book to brighten your day.